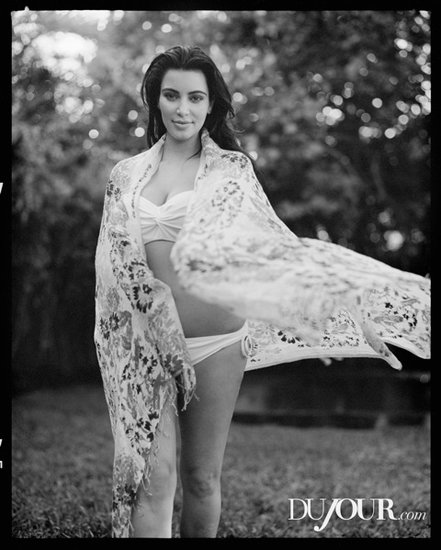 Image Via PopSugar/ Bruce Weber for Dujour Magazine
In her first interview and photo shoot after announcing to the world that she is pregnant with Kanye Wests' baby, Kim Kardashian (my sister) revealed to Dujour Magazine that the ninth season of "Keeping Up With The Kardashians" will be her last! BUT WHY?
According to Kim:
"I think there's always an evolution of, you know, what you want to do in life," she says. "It's all about finding things that really excite you and motivate you and spark you all over again."
Following the breaking news, Kim wrote a letter to her fans on her website, trying to explain what she meant:
"I know that many of you have read the Dujour Magazine interview I just did. In the article, I was asked about continuing on with "Keeping Up with the Kardashians." As everyone knows, we are extremely proud of the show and all of us are staying on through at least season 10. The show remains to be my number 1 priority and it's a big part of my life and I enjoy every moment of it. It has given me such a rare opportunity to share more of my life with all of you and has brought my family closer to each other. I'm looking forward to the new season and beyond. The fact is that I have many goals that I still need to reach and accomplish and I (like so many of you) don't know where my life will be in the next couple of years, but I'm looking forward to continuing this journey."
So does that mean you're not leaving us for good Kiki?? We hope so!